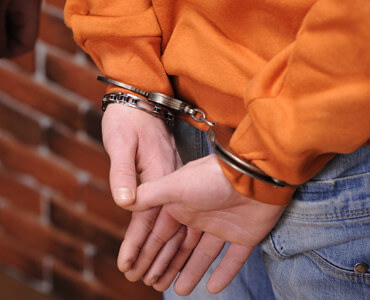 Florida has many benefits that are attractive to both, business owners and those in favor of sunshine. If you are looking to make a move to Florida, there are a few things you should know. But first, save our contact information: Law Firm of David Low and Associates, P. A. | 844-96-CLAIM If your homeowners' insurance claim is denied or underpaid, you will be glad you did!
The Basics of a Homeowners Insurance Policy:
With different kinds of homeowners' insurance policies available, it's difficult to know which one is the right one for you to pick from. At its most basic, a homeowners' insurance policy helps you cover repairs from losses to your property. Your average policy will include coverage for damage that is related to fallen trees, storms, water discharge, or fire.
The majority of claims that are made to these companies are water-related from everyday occurrences such as leaking from plumbing, water heaters or air conditioners. While Florida law doesn't require that a homeowner have coverage, most mortgage lenders do.
The components of a basic policy include your dwelling, any structure attached to it, your personal property, and loss of use – meaning if your home is uninhabitable due to damage, the expenses associated with the damage. Many basic policies also include medical payments coverage and personal liability coverage for persons who are injured on your property.
What Are Things You Should Look for In Your Policy?
1. Windstorm Damage: Most policies should include windstorm damage. It's important to obtain coverage for windstorm due to the frequent nature of this kind of damage to Florida homes. Florida homeowners can experience damage that results from hurricanes, tropical storms or any other kind of hurricane-force winds. Making sure to obtain this coverage is important. 
If you're buying a new home, consider getting one that was built after Hurricane Andrew struck South Florida. It was the hurricane that changed many laws and codes. So, although older homes may have more charm, the newer ones (built after the mid-1990s) tend to be more weather-resistant, due to more stringent building codes.
If you are buying a home that is older, do what you can to update your home to newer codes to ensure that you don't incur any future damage.
2. Flood Coverage:
Flood damage from rising waters is not typically covered under a standard homeowner's insurance policy. Flood coverage must be separately purchased. The amount you pay for your flood insurance is determined by the kind of flood zone you live in. A Special Flood Hazard Area, defined as an area close to the coast and other bodies of water requires that a homeowner in that area purchase a flood insurance policy.  Your home is then assigned a Base Flood Elevation number which measures how close you are to sea level.
If your area is below sea level, your flood insurance policy will be more costly.
Other Considerations:
Insurance companies also consider the placement of your home appliances and other fixtures around your home and whether or not they're elevated off the ground. If the home's fixtures are more prone to damage, based on location, then the policy can be more costly. In addition, the underwriters will want to know the size of your home and how many floors there are.
If your claim gets denied or underpaid, you will want to employ the services of a homeowners' insurance claim attorney.
Law Firm of David Low and Associates, P. A. | 844-96-CLAIM
DISCLAIMER: The information in this article is purely for educational purposes, reflective of the time it was published. It is not to be understood as legal advice.
TAGS: FLOOD COVERAGE, HOMEOWNERS INSURANCE, HOMEOWNERS INSURANCE POLICY, WINDSTORM DAMAGE
Read More