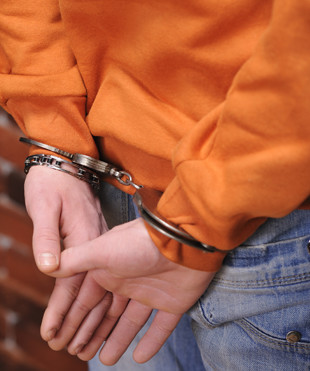 According to Inc Magazine, 60 percent of Americans admit to making New Years' Resolutions, but only 8 percent successfully achieve them. This is largely because resolutions take consistent effort. For example, if your goal is to lose weight, you must consistently make choices that support that goal. It's easy to get off track.
Resolutions concerning your biggest investment – your home – can have long-term benefits while typically requiring a one-time effort. Here are a few to consider:
Resolution 1: Shop for Better Homeowners Insurance
If you financed the purchase of your home, you were required to purchase and keep a homeowner's insurance policy. In more cases than not, homeowners buy insurance policies that fit their budget but don't necessarily provide the full coverage they may need.
First, understand what your current policy covers. Since Florida properties are highly prone to wind and water damage, it is important to consider all possibilities. Some factors to take into account include your proximity to zones especially susceptible to storm damage, the value of your home, and the value of your personal property.
The latter could have changed since you first got your existing policy, which brings us to Resolution #2.
Resolution 2:  Take Inventory
Take inventory of your valuables and the state of your property. In addition to having an updated list of valuables to cover under your insurance, taking a look at your home can help prevent unnecessary damage in the future. Keep in mind that damage that is found to occur due to neglect is not covered by insurance policies, even if it was worsened by a storm.
Inspect your roof, gutters, windows, sidewalks and large trees for any potential issues and make repairs as needed. Hurricane season is only 5 months away. Test your carbon monoxide and smoke detectors, replacing batteries and the units themselves if necessary.
In your preparations, take down important numbers in case of damage. You should include a public adjuster and a homeowner's insurance attorney in case your insurance claim is denied. Our number is easy to remember: 844-96-CLAIM.
Resolution 3: Create an Energy Efficient Home
While you're taking your property's pulse, consider making your home more energy efficient. Areas to consider include lighting, windows, sliding doors, appliances and solar panels. Depending on the changes you make, you can see immediate savings on your energy and water bills. Some cities even offer incentives to make your home more "green". Here are some of the rebates, incentives and programs the City of Fort Lauderdale offers its residents for adopting sustainable practices in their homes.
Resolution 4:  Pay Down Principal
What's another good use for your tax return? Put it into paying down your mortgage. Here are a few ways to do so:
If you have private mortgage insurance or PMI, paying down your mortgage can help you save. When you bring it down to the 80 percent equity level, you will wipe out the need for your PMI payment each month, which can save you about $100/mo depending on your payment.
Work with your lender to pay down the principle. You can use your tax return to make an extra mortgage payment for the year or space it out and pay extra every month. Be sure to discuss these options with your lender to make sure your additional payments are going towards the principle.
Resolution 5: Consider Refinancing Your Mortgage
This option is not the right fit for everyone, but can be helpful if you:
Plan to stay in your home for at least the next 5 years
Want to lower your monthly payment
Have improved your credit score
One of the most important things to consider when refinancing is whether the savings outweigh the closing costs (about 2% – 4% of your home's value). The goal is to save money so you will want to make sure that you fully understand the pros and cons.