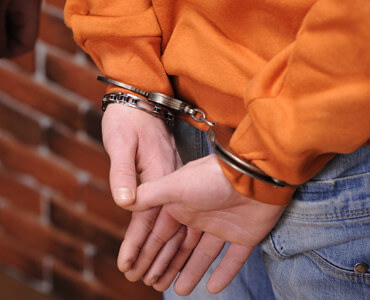 There is something about Florida and its constantly changing weather that makes residents want to stay in the state, even after a natural disaster. The resultant property damage that often occurs due to weather events is well-documented. However, Florida people live here willingly, even if they are aware that their lives can be turned inside-out at any time, sometimes on a moment's notice. It is this uncertainty that keeps homeowner's insurance companies in business and very busy. It is also why Florida residents continue living here. Often, homeowners don't appreciate the value of their homeowner's insurance until there is an emergency.

What is a HO3 Home Insurance Policy?
The HO3 Home Insurance Policy is the most common homeowner's insurance policy in the United States. That is because it provides excellent coverage for your home, as well as good coverage for your personal property. The HO3 Policy is actually a hybrid of two types of policies; the first is an "open perils" policy on your home, in which the "perils" not covered are listed. If something happens and it is not specifically on the list of exclusions, it will be covered. The second is the "named perils" policy that covers personal property. With a "named perils" policy, the perils that are covered are specifically listed, which means, if the disaster is not listed, the damages caused by the disaster will not be covered.
Throughout the state of Florida, homeowners are susceptible to tropical storms and hurricanes. In fact, most homeowner's policies include loss from theft and structural damage from fire, leaks, water discharge, fallen trees, or as a result of a storm. Fortunately, most wind or windstorm damage is usually covered. In fact, damage from win is almost always included as part of any homeowner's insurance policy, although flooding and many other types of water damage is not.

What Many HO3 Insurance Policies Lack in Coverage
Though it is the most common homeowner's policy available, there are some limitations to the policies that homeowners must be aware of:
• These policies often offer only limited water damage coverage – These policies do include sudden and accidental water damage, but there are a lot of exclusions, and sometimes, low policy limits.
• Open Perils coverage of personal property – These policies generally only cover personal property for a very specific 16 perils, though they cover the dwelling for many other perils. Additional perils may be covered, but you will have to pay an additional premium for each one. It is best to discuss the coverage you are looking for with your insurance agent.
The 16 perils most HO3 policies will cover for personal property are as follows:
• Fire or Lightning
• Windstorm or Hail
• Volcanic Eruption
• The excessive weight from ice, snow or sleet
• Explosion
• Sudden & Accidental Damage from Artificially Generated Electric Current
• Aircraft
• Vehicles
• Falling Objects
• Smoke
• Vandalism or Malicious Mischief
• Theft
• Riot or Civil Commotion
• Volcanic Eruption
• Accidental Discharge or Overflow of Water or Stream
• Sudden & Accidental Tearing Apart, Cracking, Burning, or Bulging
• Freezing
The purpose for homeowner's insurance is to helps pay for the repair or rebuilding of your home, as well as to replace personal property due to a covered loss.
According to experts, most claims tend to be for water leaks; from air conditioning systems, water heaters, plumbing and roofs, and not the most dramatic natural disasters we all see on the news. In most cases, wind damage will be covered, but flood damage usually requires a separate policy. Most homeowners' flood policies are administered by the National Flood Insurance Program (NFIP). This is some excellent insurance to have, since the federal government has standardized the rates, which means your annual premium will be the same, regardless of the insurance company who writes your homeowner's policy. Right now, the maximum coverage available through the NFIP is $250,000 for the structure and $100,000 for the contents, and the cost of the premium in a Preferred Flood Zone is $414 per year, with a $1000 deductible for each claim.