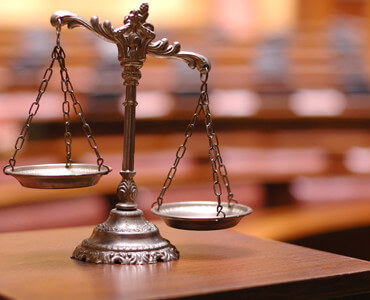 Out of all the states in the U.S. damaged by hurricanes, Florida has been hit the most – a staggering 40%. Its expansive coastline puts Florida in a unique position of being extremely vulnerable to hurricanes. We have warm Atlantic waters to the east and the Gulf of Mexico to the west.  Plus, the majority of Florida's residents live along the coastline.
Hurricanes are an expensive threat to homeowners. For example, during Hurricane Irma alone, Floridians suffered $23 billion in insured losses. This was excluding flood damage which caused even more expenses for Florida homeowners.
Because of our unique vulnerability to damage, there are insurance companies that do nearly all of their business within the state of Florida. There are many to choose from and it can be daunting for a homeowner in Florida to know whether they're making the right choice for their needs and to cover all of their bases in case a hurricane or storm-related catastrophe strikes.
It's easy to simply settle on the biggest and seemingly 'most trusted' company in the U.S. without giving it much further thought – the larger names recognizable from radio and television. However, paying attention to the amount of Floridian markets they serve and whether or not they have policies tailored to the specific needs of Floridian conditions is important. For example, State Farm, which insures 20% of homeowners in the United States, only ensures 7% or less of Florida homeowners and Allstate, operating under a different name in Florida is ranked 19th in the market share in the state.
The more prudent insurance companies to target are the ones that are more focused within the state instead of a national scale, and as a homeowner, you should look for a policy that is attuned to the risks facing a Florida home. For example, it is not generally wise to obtain a policy without water damage coverage, the leading cause of damage in the state.
According to research conducted as to policyholders, a staggering amount of Florida policyholders are unhappy with their insurance policies. There is no one factor that can be pinpointed because a combination of many factors are at play, based on the experiences and needs from customer to customer. However, big factors include the price of the policy and experiences with claims.
Many policyholders' claims for damage are either underpaid or have been denied. If your claim has been denied or underpaid, it is recommended that you employ the services of a homeowners' insurance claim attorney. By doing so, you increase the chances of getting your claim paid in full. In some cases, your attorney will work with you on a contingent basis, meaning that you will not pay attorney's fees until your claim is paid.
Law Firm of David Low and Associates, P. A. | 844-96-CLAIM
DISCLAIMER: The information in this article is purely for educational purposes, reflective of the time it was published. It is not to be understood as legal advice.
TAGS: FLOOD DAMAGE, HOMEOWNERS INSURANCE, HURRICANE, HURRICANE SEASON, HURRICANES