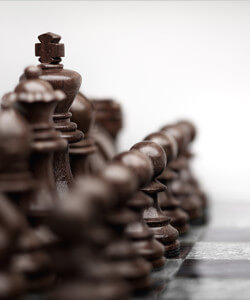 Upgrading the wiring on a home can indeed be quite messy and expensive, but there are times when it becomes necessary, as a way to make sure the home is safe and to maintain its value. Even if the TV and the lights turn on as they should and the refrigerator keeps food cold, there are times when that is not sufficient in determining whether your wiring needs an upgrade. If your home is more than 40 years old, you may still need to be upgraded electrical wiring for safety reasons, or because the existing wiring no longer meets your family's power needs.
There are Many Safety Issues with Older Wiring
According to a study by the National Fire Prevention Association, faulty wiring is the leading cause of residential fires in the United States. The older your home is, the greater the chances that the wiring might be outdated or unsafe. That doesn't mean old wiring is inherently dangerous, but unless you were around when the original wiring was installed, you can't be sure the electrical system is up to code. There is also the fact that some materials, especially the insulation on the wires, can deteriorate with time. The one thing to keep in mind is, you won't necessarily get a warning that it's about to start a fire. Also, if your wiring is old and you don't upgrade, some homeowners' insurers may refuse to cover the home, which could pose a problem if you decide to sell.
If you have no idea when the wiring in your home was inspected last, it's probably worth it to pay a licensed electrician to check it out. If you have experienced any of the following, you should certainly have an inspection:
Fuses that blow repeatedly or breakers that constantly trip;
Lights that flicker or are dimmer than they should be;
If there is a persistent burning smell coming from a particular appliance or from a room;
Electrical outlets that are warm or discolored, or which occasionally spark;
Two-prong ungrounded outlets throughout the home;
No ground fault circuit interrupter (GFCI) outlets in kitchens, baths, and other rooms that are exposed to excess moisture.
Have Aluminum Wiring? Inspect!
Back in the 1960s and 1970s, many homes were built using aluminum wiring instead of the traditional copper wire, as a money-saving measure. These days, aluminum wiring is considered a safety hazard because connections tend to loosen up over time, which can cause overheating and possible fires when appliances are plugged into receptacles. At the very least, in a home with aluminum wiring, an inspection can determine whether it's safe to leave the wiring in place. Short of a complete upgrade, it has been found that the addition of copper connectors called pigtails, at receptacles and circuit breakers, can fix potential problems.
Sometimes, You Need More Power
Whereas 60 amps used to be the standard for household power, these days it is not uncommon for a house to need to run 200 amps because some appliances, air conditioners, flat-screen TVs, computer equipment needs it. That includes many other gadgets that our parents and grandparents couldn't envision when the electrical wiring was being installed in your home. And it's more than just inconvenient; running with insufficient power can cause serious damage to many sensitive electronics. Even with adequate power, you may need to add outlets so as not to rely on power strips and extension cords, which can be a potential safety hazard.
So, if the electrical system in your home isn't adequate, you face the very real possibility of a house fire or electrocution of a family member or a visitor, and your homeowner's insurance may not cover that. Even if a disaster doesn't happen, you could end up frying a lot of expensive electronics.
Law Firm of David Low and Associates, P. A. | 844-96-CLAIM
DISCLAIMER: The information in this article is purely for educational purposes, reflective of the time it was published. It is not to be understood as legal advice.
TAGS: ELECTRICAL WIRING, ELECTRICAL WIRING UPGRADE, HOME ELECTRICAL WIRING, HOME ELECTRICAL WIRING UPGRADE, HOMEOWNERS INSURANCE, HOMEOWNERS INSURANCE POLICY