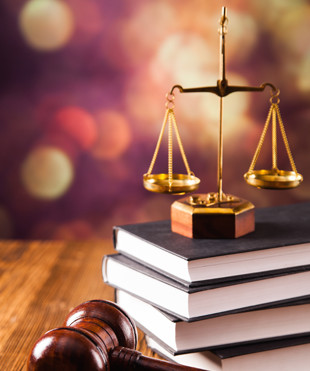 Getting your homeowners insurance claim approved by an insurance company is an arduous and often long process. When you finally hear that your claim has been approved and the final step is to sign a few pieces of paper to receive your check, you are likely elated to do so. Unfortunately, this is where many homeowners make a significant mistake.
By signing a release of claim, you give up the important right to seek further benefits under the policy relating to that loss. A release takes away your right to reopen or supplement a claim. In some cases, you may find additional damage while repairing the original damage; such as mold in walls which you cannot see until the wall is being opened. In the event you find hidden damage, you will want to submit a supplemental claim, but if you sign a release of claim, you will not be able to do so.
It is most important to know that your homeowner's insurance policy does not require that you sign a release in order to receive benefits. A release of claim must be supported by consideration, or in laymen's terms, when there is an exchange of something of value for something else of value between two parties outside of an existing contract. For example, if there is a dispute as to whether an insurance premium was paid on time when a homeowner submits their claim, it can take the claim outside the limits of the contract and therefore, payment for the claim would be a consideration on the part of the insurance company and may warrant a release of benefits.
Insurance companies prey on homeowners who may not understand this legal concept. Even if a public adjuster is working on the claim for you, they cannot legally advise you on whether the release should be signed or not since they are not attorneys and this would constitute the practice of law, which is outside their scope of qualifications.
In a case like this, the best a public adjuster can do is advise their client to confer with an attorney who specializes in suing homeowner's insurance companies such as David Low & Associates. Depending on the facts of the case, an attorney is able to help determine whether the release of claim is justified or not.
It is important to note that the Florida Department of Insurance has found insurers to abuse releases, especially in claims submitted for hurricane damage. So much so that after Hurricane Andrew, the Commissioner at the time, Tom Gallagher, issued Informational Bulletin 93-005:
"It has been brought to the attention of the Florida Department of Insurance that some insureds are being required to sign full releases in order to receive claims disbursement in settlement of claims relating to Hurricane Andrew.
The Department interprets Florida Statutes 626.9541(1)(i), 626.9641(1)(b), 626.9702, 627.4265, 627.702 and Emergency Rule Subsections 4ER92-26(4)(g), 4ER92-27(4) and other emergency rule subsections on similar topics, to mean:
No check or draft issued in settlement of an insurance claim shall contain a provision which makes negotiation of the instrument an acceptance of the amount payable thereon as full and final settlement of the underlying insurance claim, except those that are for full policy limits.
To eliminate misunderstanding or confusion and possible violation of Florida Statute 626.9541 and Rule 4-166.023, Florida Administrative Code, the Department is requesting that insurers limit the use of general releases to those settlements for which they are appropriate, and insert in said releases language to the effect that the release shall not constitute a final waiver of claims which are reasonably unforeseen on the date of the release."
When you hit any legal obstacles with your homeowner's insurance claim, call David Low & Associates at 844-96-CLAIM for a free case evaluation. Our primary office is in Fort Lauderdale, FL.
This article is for purpose of providing information and does not constitute as legal advice.